Hey!


How important is money?
100 Goals Club is a complimentary newsletter that specializes in helping you plan your life goals in 10 important areas:
1. Personal Development
2. Health and Fitness
3. Family and Friends
4. Hobbies and Passions
5. Financial
6. Career
7. Adventure
8. Travel
9. Lifestyle
10. Leaving a Legacy
You are part of an exclusive group of goalsters (someone who understands the importance of life goals)! This email is going out to 234 email subscribers.
Look for newsletters on the 1st and 15th of each month!
You are receiving this email because you expressed an interest in life goals. Remove your email by clicking unsubscribe below at any time.
---
INSPIRATIONAL QUOTE ABOUT MONEY "It's not how much money you make, but how much money you keep, how hard it works for you, and how many generations you keep it for." - Robert Kiyosaki
How much money do you need?
Money is like Air. You need it to survive. The alternate is living on the street and I don't recommend this for anyone.

HOW MUCH MONEY DO YOU NEED?

That of course depends upon a number of factors. We can live a very simple life without much money. But is that the kind of life you really want to live? For some, a simple life without money is the only way, especially if you live in a country where money and opportunity is difficult or limited.

For most of us though, opportunities are available to develop significant financial wealth.

IS MONEY IMPORTANT?:

Here are 10 thoughts on the importance of money:

1. A life with ample money will be a better life than just scraping by.

2. While relationships are more important than money, good relationships and a lack of money is a recipe for disaster.

3. Regardless of where you are with money now, if you have a desire to develop it and are willing to commit time and effort to improve yourself, money will follow.

4. Living a good life requires plenty of money to pay for goals related to Travel, Adventure and Lifestyle. There is nothing wrong for wanting to be able to experience these luxuries of life with your family and friends.

5. There are hundreds of people who have been successful with money who have written books on how to do it.

6. Working for just a paycheque is not the way to develop wealth. You will need to learn about other financial strategies to make money rather than trading time for money. Think compound interest (saving and investing), passive income (doing work once and receiving on-going income (i.e. royalties from the sale of a book or song)), or investing in real estate (leveraging other people's money . . . the banks).

7. The sooner you learn about managing and growing your money, the better.

8. People are living longer than ever. If you live in a developed country and want to retire at age 65 and live another 30 years, it is highly likely that you will need to be a multi-millionaire to live the life you aspire to.

So the answer to the question "Is money important" is YES! The good news is that there are hundreds of ways to make money. You might as well embrace this and learn how to make money now.
Good financial habits
It is important that you learn as much as you can about personal finance, and develop, early on, good financial habits that will last throughout your life time.

Examples of good financial habits include . . .

- Avoid consumer debt and not buying things that you can't afford to buy with cash in the bank.

- If you use credit cards, pay off the full balance each month.

- Don't try to "keep up with the Joneses". They are likely deep in debt.

- Live more frugally in the first part of your life when you are setting up your asset base for long-term growth

- In a 2-person household, live on one income as much as possible and save or invest the other. Minimize or eliminate spending money on things you purchase at a premium for convenience which you can easily purchase at the grocery store (i.e. coffee, muffins, water etc.)

- Use good debt to buy assets that appreciate (i.e. real estate, stocks)

There are thousands of good books, blogs and websites about developing your financial habits. The important thing is that you take a serious view of your financial future and develop solid life goals for you and your family. IS MONEY IMPORTANT: YES!
10 Financial Goals
The following 10 financial life goals promoted at the 100 Goals Club are designed to maximize your chances for financial success:

41 - Learn personal finance 101 / good financial habits

42 - Learn a financial tool to manage your money

43 - Develop a budget

44 - Develop a good credit rating

45 - Track & develop your net worth

46 - Invest 10% of your income

47 - Find a financial adviser / mentor

48 - Own investment real estate

49 - Increase your income

50 - Plan your retirement

Visit https://www.100goalsclub.com/life-goals-financial.html at 100 Goals Club to learn about each of these important strategies to develop your success with money.
---
Book to read:
One of the best books on becoming financially independent was written by a fellow Canadian, David Chilton. Read this book to understand the basics about developing wealth.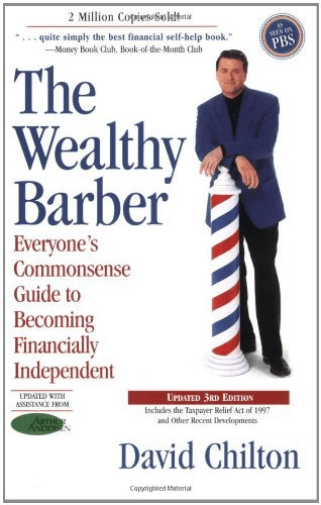 ---
Next newsletter . . .
My next newsletter on March 1st will focus on the success habits you need to create for lasting success.

Until next time . . . Plan your life and create your adventure!

Brian Klodt

founder of the 100 Goals Club Life goals . . . Proven strategies to plan your life. Take the 100 goal challenge.

Come back for a visit to: https://www.100goalsclub.com