24 - Treat your partner to a regular date night . . one of the best relationship goals!
Reason for relationship goals:       When you started dating your significant other, you likely went out on dates.   Once you've been together for a long time, the number of dates usually dwindles significantly, or stops.  Since your partner is to be treated as a VIP (prior goal), one of the best ways to do that is to keep the focus on dating by having a regular date night.  Keep the romance alive, and give yourselves something to look forward to each week or each month. 
My wife and I have a regular date night, Wednesday night, each week.  We've been doing this for years now, and we both look forward to it. We either choose a restaurant or a movie, or sometimes both.  It doesn't have to cost a lot of money if you are early on in your careers.   
Specific relationship goals for a regular date night!
Some examples of where to go and what to do on your date include:
Dine at a local restaurant  - We take turns alternating who selects the restaurant
Go to a movie -  (find a theatre that has a cheap movie night)
Attend a concert - Know your partners favourite band and surprise them with a date night to see them!   You may need to change the night of the week to align.
Attend a music performance, or live show - Be on the look out for music and live shows that happens to align with your chosen date night.  If you live in or near a big city, this should not be a challenge.
Go on a hike - There are likely numerous places to go for a local hike.  Be sure to hold hands while you hike for a romantic touch!   
Take a stroll -  Take a walk and walk slowly along a trail, along the waterfront, down your street in your neighbourhood.  Anywhere.
Go for an ice-cream - Ice cream is a special treat that aligns perfectly with date night. While not necessarily a healthy treat, a splurge every once in a while is fine.
Take the time to write down your relationship goals.  You'll be much more likely to commit to them if they are written down.  This specific goal should not be a challenge for you to continue as you will both look forward to it.  Note that it is important to keep the same day and time each week.  If you deviate from this too much, before long, the tradition will discontinue. 
Suggested Goal(s):  Establish a date night, once a week/month.
Your Outrageous Goal:  Continue date nights for the rest of your life, and spend extra time planning to make each date night extra memorable or unique.
Return to family and friend goals.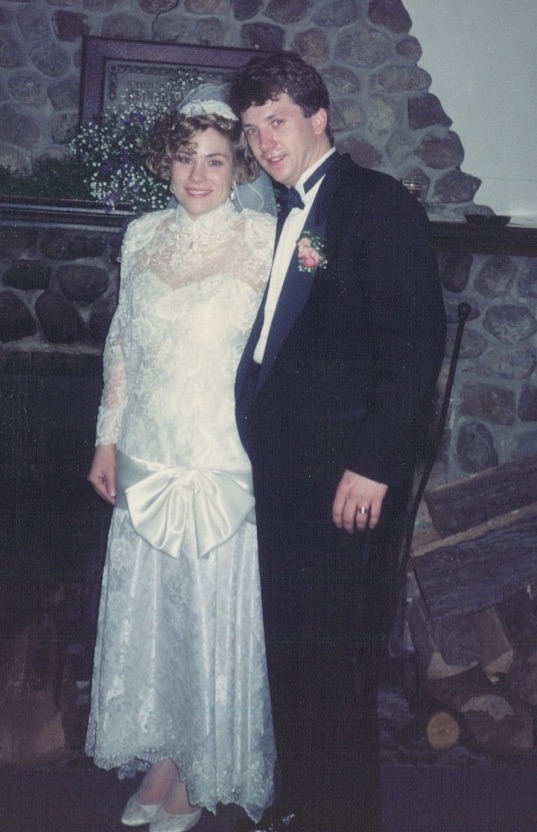 The VIP in my life, my wife Kathy. We still go on weekly date nights!
---
Last updated: October 22, 2019