19 - Play a sport . . . for the numerous benefits of sports to supercharge your health!
Reason for Sport Goals:  In terms of the benefits of sports to health and fitness, playing a sport is one of the best activities to participate in, combining physical activity by either an individual or team competing against each other. In addition, there is the entertainment value associated with playing sport,  competing with or against your friends.   
There are so many benefits derived from playing sports, and there are literally hundreds of sports to choose from, suitable for all ages.   
The major benefits of sports and reasons for developing your sport goals . . . 
Numerous benefits coming from participating in sport include . . . 
Improved health and fitness - Sports improve your muscular and aerobic conditioning and result in better health and fitness.
Development of social and team skills - Interacting with your teacher, coach and team mates are important to your social development.
Increasing the enjoyment factor of staying fit - Sports is exercise with a purpose!
Developing lifelong friendships - Some of your best friends will come through your involvement in sport. 
Competitive - Advancing in your sport to higher competitive levels, at the regional, national, and international levels provides motivation to many to stay active in your sport.
Taking you to places you've never been before - Involvement in sport often involves travel and exploring new places and communities.
Improved academic achievement -  There is often a direct correlation between being active in sport and improved academic results. 
Higher levels of confidence - Some of the most positive and confident people I know are actively involved in sport. 
12 Categories of sports for you to participate in . . . 
There is a vast array of different sports you could participate in to receive all the benefits of sports.  Below is a partial list of different sport classifications, to get you thinking about it:
Athletics (cross country, jumping, throwing, etc.)
Endurance sports (running, cycling, rowing, swimming, etc.)
Equine sports (dressage, hunter, jumper, rodeo, etc.)
Goal sports (basketball, football, handball, etc.)
Gymnastics (acrobatic, artistic, rhythmic, trampoline, etc.)
Martial arts (Karate, Taekwondo, Kendo, etc.)
Racquet sports (badminton, racquetball, squash, tennis, etc.)
Skating sports (figure skating, roller skating, hockey, etc.)
Strength sports (weight lifting, wrestling, rock climbing, etc.)
Snow sports (snowboarding, skiing, etc.)
Target sports (archery, bowling, golf, etc.)
Wind sports (sailing, windsurfing, parachuting, etc.)
Suggested Target Goal:    Establish your sport goals and play a sport.
Outrageous Goal:  Play multiple sports throughout your entire life until the day you die.
In my life, the benefits of sports I've been involved have been immeasurable which include Karate, racquetball, tennis, volleyball, and baseball; and through the involvement of my children, rhythmic gymnastics, and equestrian.  
Currently, I'm not involved in a competitive sport, but my children, Karah and Maddie, are (volleyball and equestrian, respectively).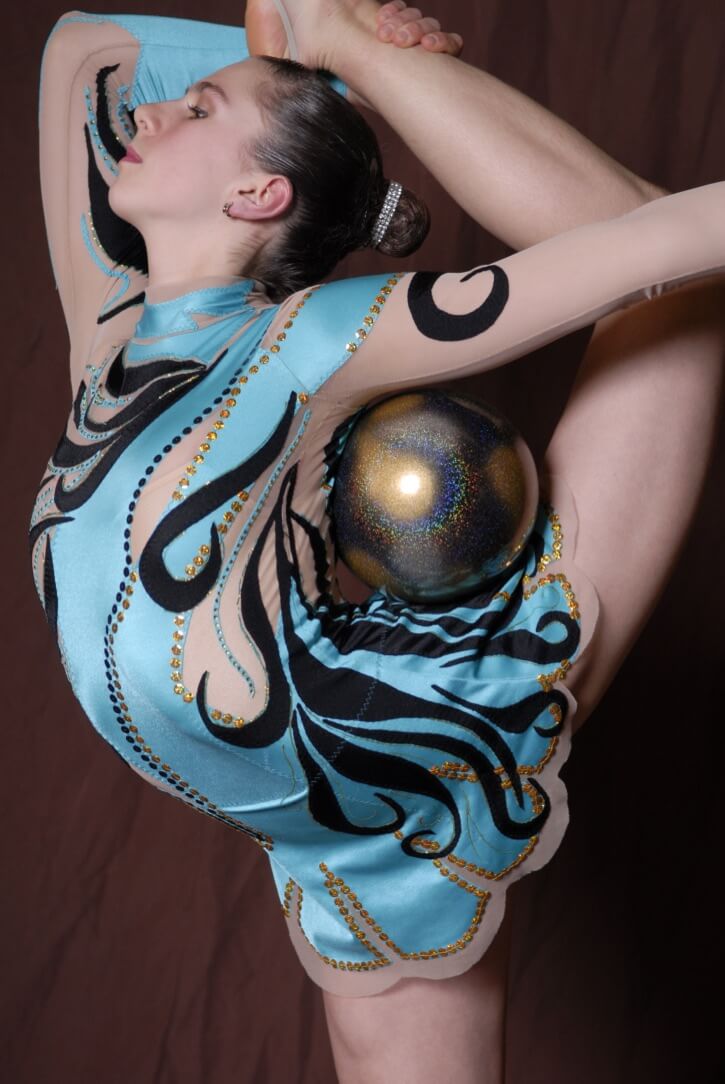 Our daughter Karah was a nationally ranked Canadian Rhythmic Gymnast . . with an amazing level of health and fitness.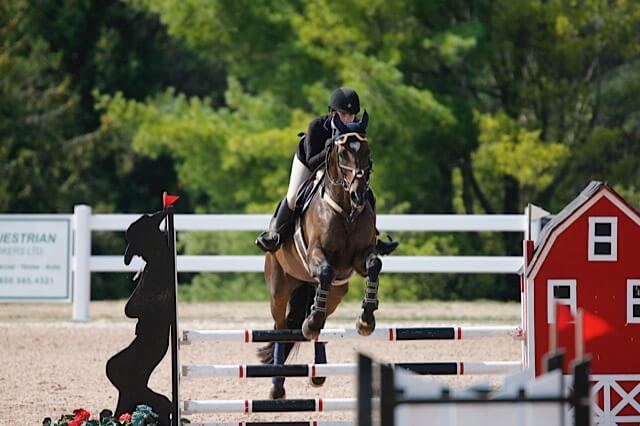 Our daughter Maddie competing in Equestrian show jumping, having qualified for year end Trillium series championships.
My plan is to take Canada's national sport of hockey and join an old timer's league, inspired by a good friend of mine, Tim, whose Dad is 82 years old and still playing hockey.  If you look around carefully, there are people in their 60s, 70s, and 80s, still involved in sport and receiving all the benefits of sports.
There is no reason why we can't all live an active life well beyond what most people consider to be their active ages, through their 50s.  I plan to ski into my eighties and parachute on my 90th birthday.  Get inspired by all the benefits play sports can provide, and stay involved your entire life. 
 Return to health and fitness life goals. 
---
Last updated: May 14, 2020