Adventure Goals to create your life adventure!
Kathy and I were fortunate to go hot air ballooning over the vineyards in Santa Rosa California about 15 years ago. Truly special.
These next ten (10) adventure goals are the kind of goals that you can get excited about; they are meant to inspire you to try something bold and adventurous!  Life is an adventure in itself, an amazing one at that. 
There are so many exciting things to do and experience in this lifetime.  Think about these goals as a way to really create some incredible memories.  My 10 goals in this section to help with life adventure, are:
10 Adventure Goals to start planning!
61 - Take a family Driving Adventure
64 - Go on a camping adventure
68 - Take an underwater adventure
69 - Create your own adventure
Our personal top 10 adventures to date . . . 
In my own life, I've had some of my own adventures, which are truly memorable:

Wilderness camping on a small island in Algonquin park, only accessible by a series of portages, with my best friend; and then the next year, with our future wives
Hot Air ballooning over the vineyards of Sonoma Valley, CA
Travelling across Canada in two separate major family trips (west and east), while visiting all of the sites featured in the Canadaopoly game board:
- A two week trip out West traveling to Victoria BC
- A 10 day trip travelling out East to New Foundland
Skydiving on my 50th birthday, with my daughter, sister and family
An underwater adventure, on an aquabike, in Bora Bora
Horseback riding along a rugged coast line in Maui, Hawaii
Ziplining through the rain forest, in Costa Rica
Exploring the ancient civilization of Ephesus, in Turkey
Powered hang gliding in Maui
Swimming with Stingrays in Grand Cayman and Cave tubing in Belize while on a cruise out of Fort Lauderdale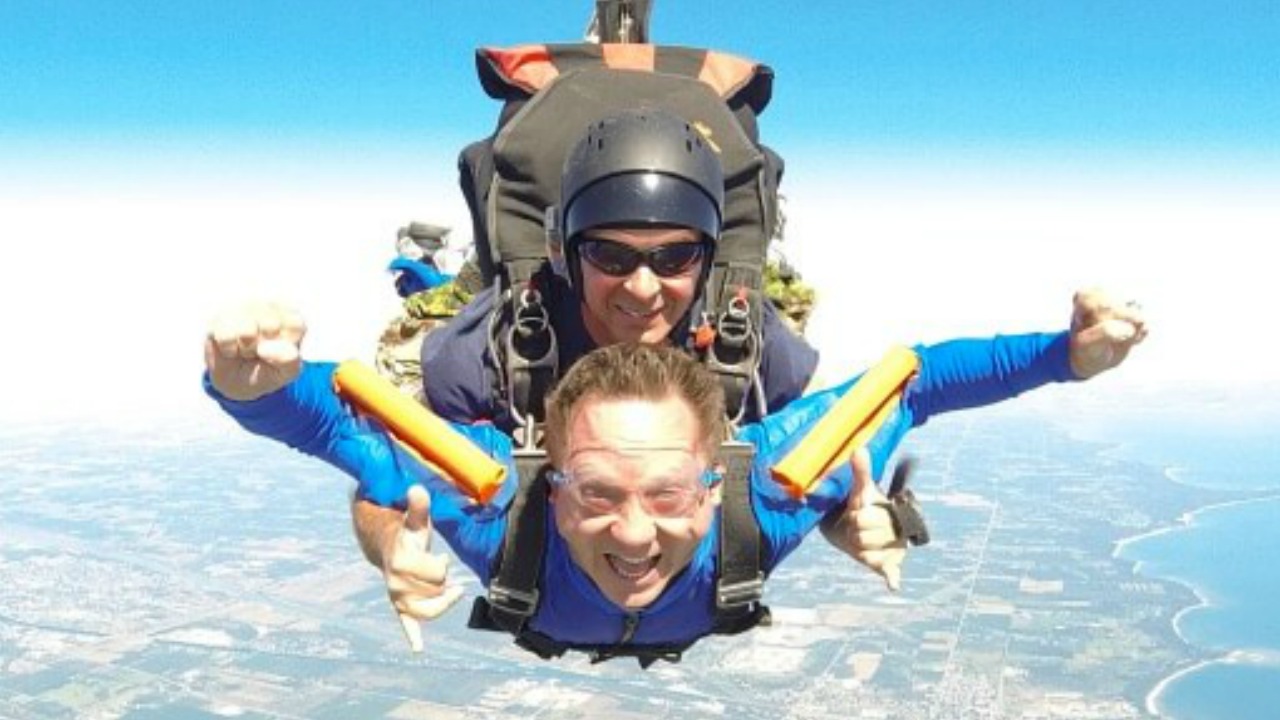 One of my adventure goals . . . skydiving on my 50th birthday.
There are literally thousands of unique adventures that you can plan for your life.  I love the saying "life is an adventure" so much that I'm considering it as a tag line of the 100 Goals Club . . .  "Create your life adventure".   If your life is not adventure, ask yourself why not? And should I make it one?  Use life goals to help you. 
Adopt, modify, or change these 10 goals to make them your own.  Once you've completed each of these, add more of these adventure goals.  That is why there is an (s) at the end of each goal heading.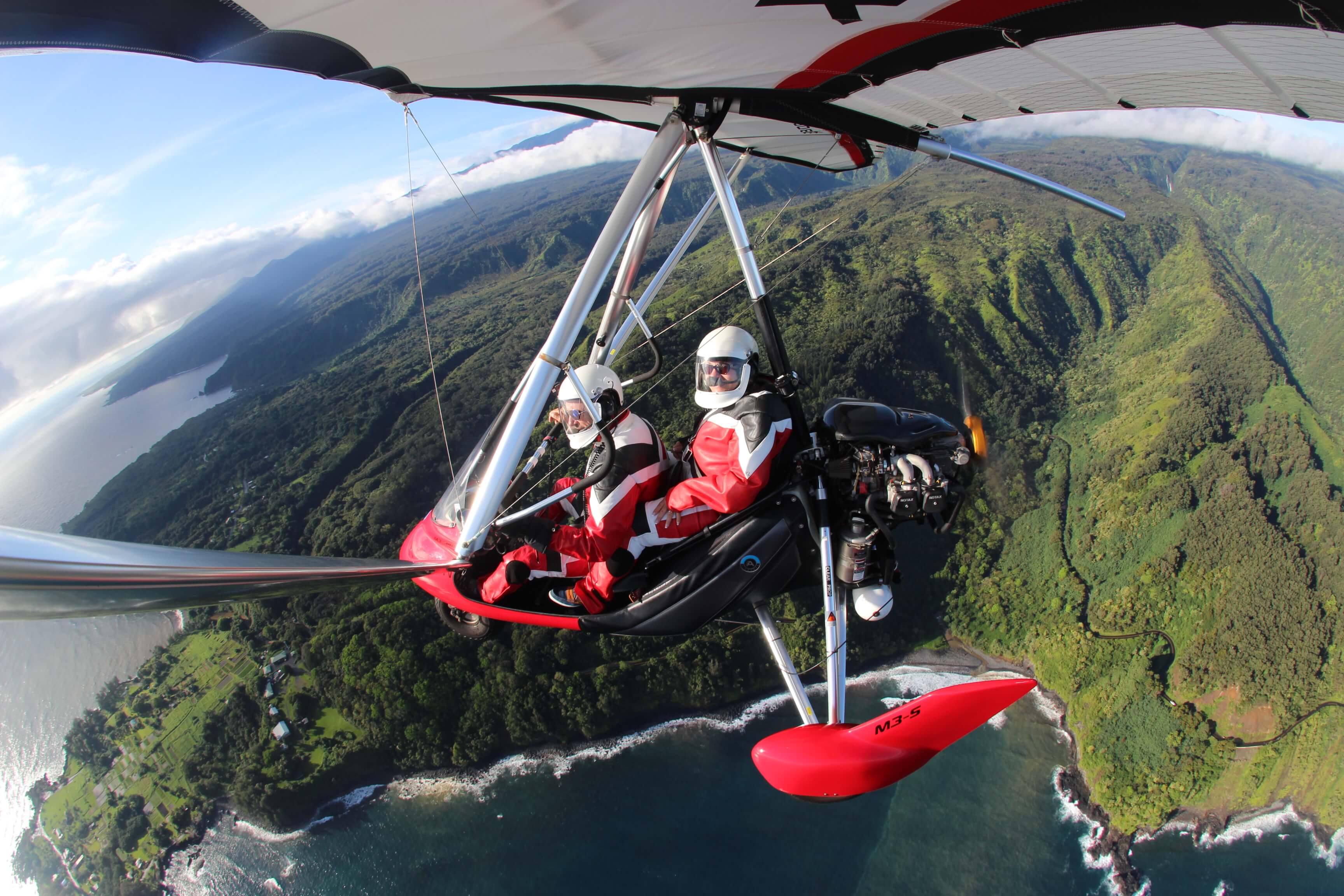 Gliding through the air over Maui in 2018 on a powered hang glider. Absolutely thrilling adventure for our entire family!
---
---
Last updated: January 24, 2020