48 - Own investment real estate . . .

why invest in real estate to support your 100 life goals!
Reasons why invest in real estate: Wealth through real estate investing goals is the foundation of a high percentage of high net worth individuals,   Because there is only a limited supply of land, and the population of the world continues to increase at record pace, real estate will continue to increase in price when viewed as a long-term investment. 
Why invest in real estate
There are several distinct and unique advantages as to why invest in real estate and to establishing real estate investing goals.   
Real estate is something the average person can understand.
You can invest in real estate while holding a full-time career, and treat it as your side hustle/hobby.

 

You can rent your real estate and have tenants pay off your debt.

 

Over time, you can improve your positive cash flow as rents increase at the going market rate, while your mortgage payment remains more constant (based on your mortgage term and prevailing interest rates).
By buying property in up and coming neighbourhoods, you can multiply your equity and cash flow gains as the desirability of living in your neighbourhood increases.
You gain the benefits of controlling a very large asset, and the gains associated with it, with only a small down payment (typically 5 to 20%), such that you maximize your return on investment.
You can increase the value of your real estate through your own physical efforts of learning to do home renovations yourself instead of paying someone.
Real estate investing goals and becoming a millionaire
Some people strive to become millionaires to support their retirement goals.
Why invest in real estate? Real estate investing is a proven way to become a millionaire, as long as you invest for the long term.
As a simple example, let's say you purchase a home or condo for $300,000, which produces a break-even cash flow.    After having your tenants pay off your mortgage over the 25 years, you will own the house outright; but after 25 years, the house is likely to be worth at least double what you paid for it.  At 5% appreciation per year (quite possible in some locations/markets), your $300,000 house will be worth more than $1,000,000.   If homes don't appreciate 5% per annum in your area, that's okay too.  You will still have a substantial paid off asset when you are ready for retirement.
"Real estate cannot be lost or stolen, nor can it be carried away. Purchased with common sense, paid for in full, and managed with reasonable care, it is about the safest investment in the world." – Franklin D. Roosevelt

Our Gables On the Park rental properties in one of Canada's top mid-sized cities. These homes were purchased in 1992, 2003, 2005 and 2006 and are currently run as short term executive furnished rentals.
Life Goals.  Live Your Life.  Your Terms. 
I am a member of Rock Star real estate's VIP investor group, connected with some of the best local real estate investors across all of Canada.  Their motto is "Your Life. Your Terms".  
The two owners of the brokerage, Tom and Nick Karadza, are two of the most passionate guys you'll ever meet, working with real estate investors across the Greater Toronto Area (GTA) and helping fellow Canadians learn how to properly invest in real estate.  They answer the question "Why invest in real estate" better than anyone I know.  Period. 
They hold regular classes of all kinds on how to buy investment real estate, how to get financing, how to deal with tenants as well as conduct large workshops and events on all aspects of real estate.
I've been fortunate to use their services in both buying and selling real estate.
Recently, Tom asked me to present my story of "Own the Street and 100 Life Goals" on one of their weekly "Your Life Your Terms Show" podcasts that goes out to thousands of their investors.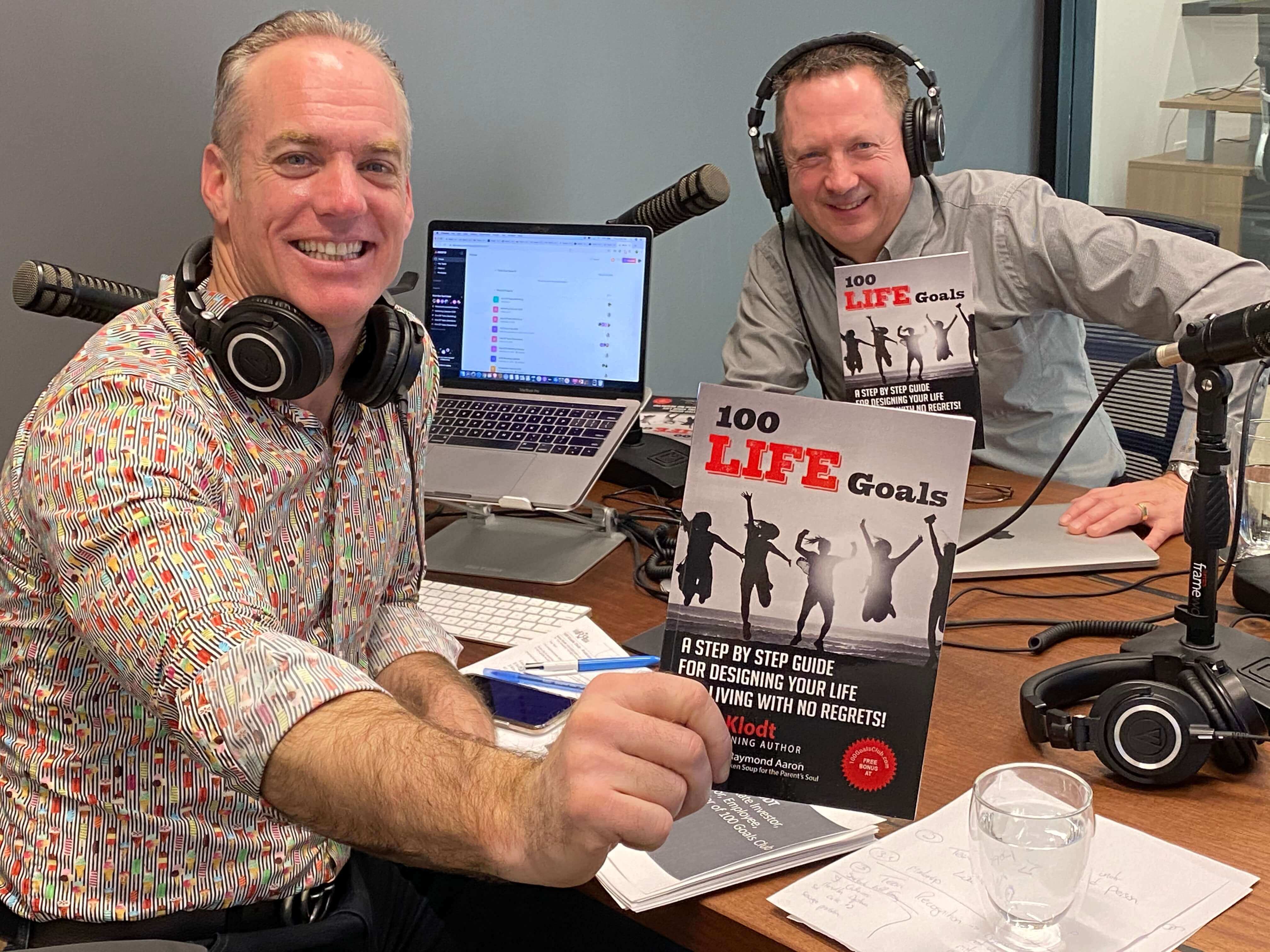 Check out this 1 hour pod cast now and learn all about my life story with Real Estate and Life Goals!
 CLICK HERE Own the Street and 100 Life Goals Podcast. 
Ever thought about buying your neighbours house?
I wrote a book in 2018, Buy Your Neighbours House . . . a strategy to developing wealth on your own street, based on our success owning our Gables on The Park properties—4 heritage homes in a beautiful downtown location close to Lake Ontario. 
Interested in more information?   The book explains that there are several distinct and important advantages of owning property in close proximity to your personal residence, and how to know if it makes sense for you to establish these real estate investing goals.
| | |
| --- | --- |
| As a successful real estate investor, Brian Klodt is featured in The Authorities, with a chapter entitled "Buy Your Neighbours House" | About the author |
---
Buy the Authorities book, featuring the chapter on why to "Buy your neighbours' house" . . . The # 1 Real Estate Strategy to Develop Wealth on Your Own Street


Investing in real estate as a "hobby" by purchasing all four homes on their street has been one of the key reasons for Brian and Kathy's success in accomplishing so many of their life goals. It's been so important to being able to live their dream life, that Brian has authored a book on the "buy your neighbour's house" method of real estate investing to help others interested in real estate investing goals.
The Authorities book in which Brian is a featured co-author contains powerful wisdom from remarkable authors:
Raymond Aaron - Co-Author of Chicken Soup for the Parents Soul and Canadian Soul

Marc Shimoff - NY Best Times Best Selling Author
Dr. John Gray - NY Best Times Best Selling Author and author of the book "Men are from Mars, Women are from Venus"
In this chapter book, I explain why invest in real estate, and specifically why buying your neighbour's house (or a house in your neighbourhood), is a desirable way to develop your wealth, support you in your quest to live a good life and help fund  you in your retirement years.
Your neighbour's  "house" could also be a condominium, townhouse or another type of residential property. I explain in detail the reasons for doing so along with helpful information on how to go about doing it.
Real Estate is one of the best vehicles for the average family to develop long-term wealth and transform financial health.
The chapter content of this book about developing real estate wealth includes:

Why invest in real estate? 

Why buy your neighbour's house?

How to buy your neighbour's house.

The BIG payoff.

What does it take to do this?
What if Real estate investing goals aren't for you?
Owning physical real estate isn't for everyone.  You need to have a certain temperament to deal with tenants and maintenance issues, or trust others to look after this for you.  If you can, the payback can be tremendous!  
For those that can never see themselves as landlords, there are other ways to invest in real estate and still benefit, such as through lending as a silent partner in a joint venture agreement, or investing in a real estate investment trust (REIT).  Some REIT's are returning more than 20% per annum!
REITs were established for small investors not interested in the responsibilities of property maintenance or managing tenants directly, to be able to invest in real estate without the large capital required to purchase real estate directly, yet be a part owner in the underlying real estate.

Suggested Goal(s):   Buy a rental property as one of your real estate investing goals.
Your Outrageous Goal:   Own multiple investment properties.
Return to financial goals.
---
---
Last updated: March 25, 2020