13 - Be aerobically fit . . .
the benefits of aerobics will maximize your energy and your life span!
Reason for this Goal:   The benefits of aerobics are enormous.  Our body is completely transformed when we exercise aerobically.  Our respiratory, heart, and circulatory systems receive benefits beyond anything you could imagine; and in many cases, beyond any drug or medicine. 
Benefits of aerobics - and 20 reasons to break a sweat!
There are literally hundreds of reasons why exercising aerobically is good for you.  Following is a running list of the benefits of aerobics derived from many credible sources:
It will help with fat loss, helping you to maintain your ideal body weight.

You will sleep better.
You'll be less likely to get a cold, as exercise improves your immune system.
You will be more likely to live a long life.
You will have more energy.  Working out actually gives you more energy, not the opposite
It will reduce your chance of major diseases like cancer.
It will strengthen your bones.  Walking and running are actually weight bearing activities.
It will help sculpt your body, firm up your arms and tone your body.
It will help reduce your blood pressure and lower your risk of heart disease
It will increase your confidence
You will feel happier as it boosts your mood and provides psychological benefits
It will lower and improve your resting heart rate.
Your stamina will improve and you'll be able to perform other activities longer without tiring
It will improve your posture due to stronger abominal and back muscles
It will diminish any signs of depression
You will feel younger (see below "Younger Next Year")
It will reduce your chance of injury
It will keep you looking younger
You'll be more likely to eat healthier
You will perform better in sport
I'm certainly no Doctor and I can't prove any of the above, but I believe 100% in the power of aerobic exercise and the benefits of aerobics derived from it.  Make aerobic fitness a habit!

Excellent sports and activities to improve your aerobic fitness.
Following are the types of sports and activities you can partake in to improve your aerobic health and receive the maximum benefits of aerobics:
Biking
Cardio exercising
Dance fitness
Elliptical fitness machines
Fast Walking
High Intensity Interval Training (HIIT)
Jogging
Jumping rope
Rowing 
Running
Pick an activity which you will enjoy and develop the habit to develop your aerobic fitness.  Varying up your fitness routines by trying different types of aerobic fitness will improve your results. 
Younger Next Year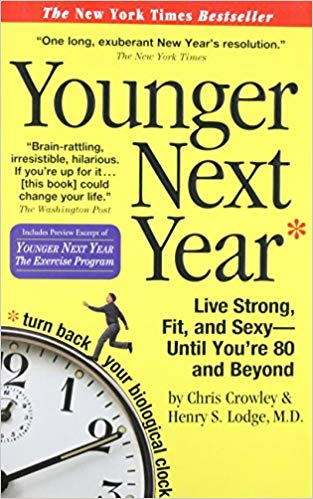 The best book I've found on the topic of health and fitness is written by a doctor; it is called Younger Next Year.  This book goes into extreme detail on the science behind how your body is transformed and all the benefits of aerobics.
If you exercise a minimum of 30 minutes a day for the rest of your life, you will be providing the greatest gift to yourself that you could provide, and also be able to ski and golf well into your eighties.  
Read this book, and you'll have all the knowledge and motivation you need to begin (or continue) your exercise regime.

Fitness Blender
The book "Younger Next Year" inspired my wife and I to exercise Monday to Friday each week.  The majority of these mornings, we exercise at 5:30am using the fitness videos available for free on YouTube, by a couple running a program called Fitness Blender.   We love these workouts, which feature a variety of fitness routines of varying lengths, covering all aspects of fitness, including cardio fitness, using cardio exercises; high intensity interval training (HIIT), and weight lifting.  It feels especially good to work up a sweat when working aerobically, knowing that your body is being put through its paces.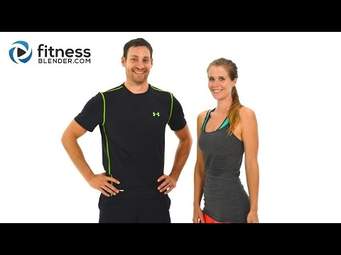 Daniel and Kelli from Fitness Blender have hundreds of on-line fitness videos available on You Tube. Check them out!
I can't say enough about the program that Fitness Blender offers on You Tube.  Visit their website at  https://www.fitnessblender.com/ for a full listing of all their available fitness videos. 

I record each of our workouts in my daily journal, recording the specific video, the type of workout and the intensity level. 
After working out hard and pushing yourself, the after feeling is terrific.  The more you sweat, the better you'll feel afterwards.  The bottom line for me is that I know I am improving my health and longevity by working out. 
Develop aerobic fitness as a life long habit and you too will receive all the miraculous benefits of aerobics. 
Suggested Target Goal:  Exercise hard for 30 minutes, 5 times a week, for one year.
Outrageous Goal:   Exercise daily for the rest of your life.
Return to health and fitness goals or to life goals home page.
---
---
Last updated: May 7, 2020