61 - Take a family auto adventure | Create lasting memories
Reason for this Goal:  There is nothing like an auto adventure driving vacation, with family, to create lasting memories.  A vacation in which you drive instead of fly is much less expensive, which is especially important in your earlier years with travel. 
Tips to planning your auto adventure!
Tips to planning and enjoying a driving vacation or auto adventure: 
Visit places you've never been before.
Search out places that are important landmarks or known tourist destinations.
Stay in a variety of overnight accommodations (e.g., campground, hostel, motel, cottage hotel, bed and breakfast, Airbnb, inn, ranch, etc.)
Take time to enjoy the journey.  This trip is more about the journey than the final destination.
Take the back roads for part of the trip, in favor of highways.
Search out some great restaurants along the way.
If travelling with younger children, play games along the route, like counting cows, horses, churches, flags, etc.
Our van packed for our family of 6 travelling across Canada in 2007 (my wife and I, our 2 daughters and in-laws).
Suggested Goal(s):    Plan and take a 1-week auto adventure driving vacation.
Your Outrageous Goal:   Drive across your entire country in a single vacation.
A trip your children will talk about for life!
When you ask children later in life about their most memorable times growing up, it is likely that your auto adenture driving vacation(s) together will rank near the top.    
In 2006 and 2007, our family drove across Canada—first, out West, to Victoria, British Colombia; and then, out East, to Newfoundland.  We visited many of the locations on the Canada-Opoly board game.  We traveled with Kathy's parents, Joe and Aurella, across our great country, spending real quality time together as a family, while exploring and seeing our vast country firsthand.   It is a trip that we will always cherish, and one that I hope we repeat again some year, perhaps when our children have children of their own.  I wrote out a complete travel journal of our entire trip, in Microsoft word, with embedded pictures, which may end up in a blog someday.  
Canada-Opoly auto adventure!
Some of the sites we've visited across Canada, as featured in the Canada-Opoly game board, included:
Fort Louisburg
Niagara Falls

 

Chateau Frontenac

 

CN Tower
Magnetic Hill
Big Nickel
Royal Canadian Mint

 

Lake Okanagan
Lake Winnipeg
Science World
Canadian Museum of Nature
Royal Tyrell Museum
We stayed in a wide range of accommodations, including hotels, inns, bed and breakfasts, the West Edmonton mall, and a ranch; and we even slept in our van on one occasion—when we had a crazy experience by running out of gas late one night.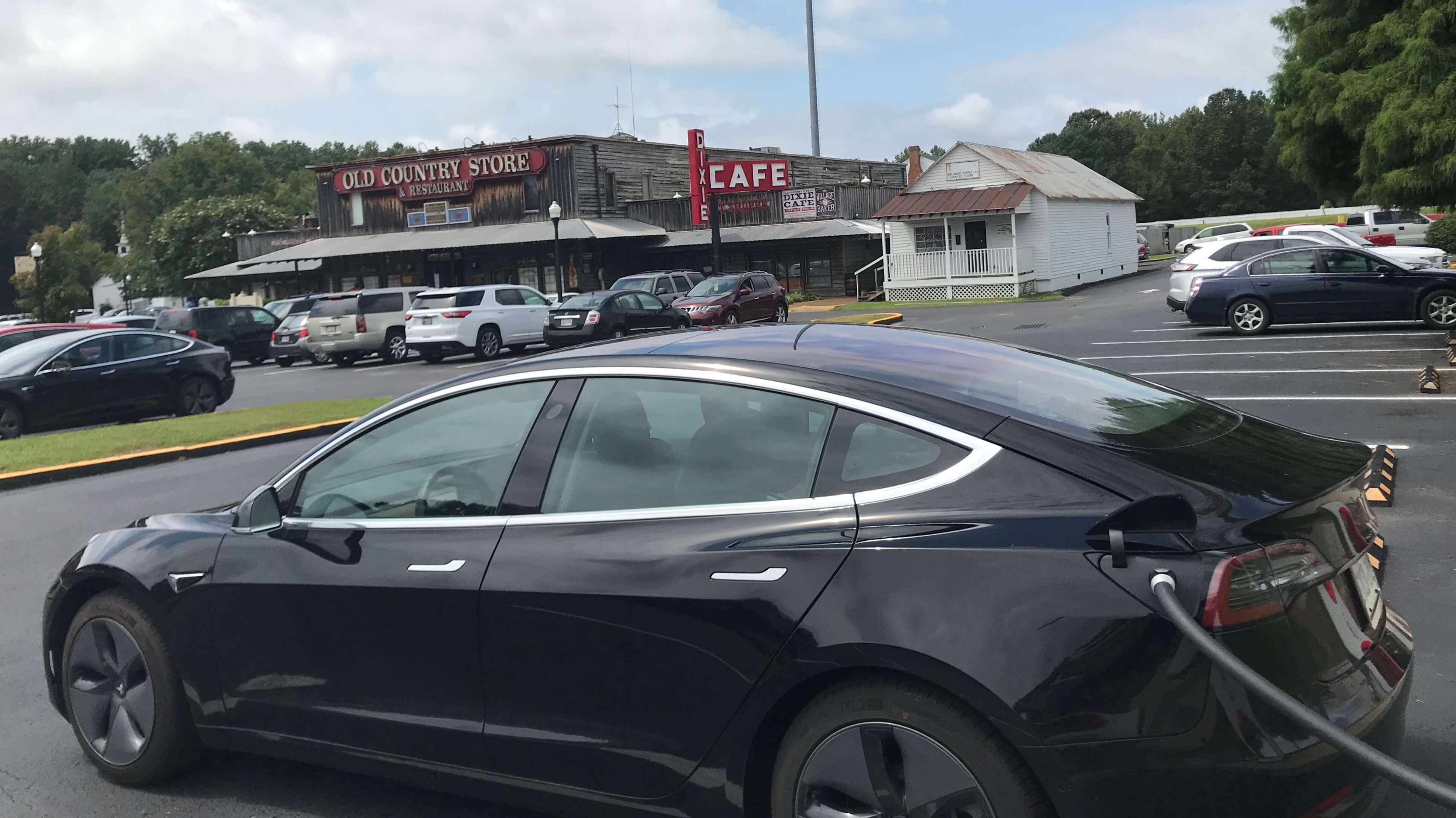 In the summer of 2019, our family did our first long distance auto adventure in our new Tesla Model 3 to Nashville and Memphis TN. This is a stop along the way at one of the supercharging stations. Another great family adventure!
Decide what auto adventure driving vacation you could take, and make some great family memories you'll cherish forever.  Play games along the way!
Return to adventure goals.
---
---
Last updated: January 24, 2020