62 - Go to a theme park . . . 

and then try all top 10 theme parks!
Reason for this Goal to visit top 10 theme parks:  There are incredible theme parks throughout the world, which are designed to create excitement and thrills for children and adults of all ages. 
Annually, there are more than 200 million visitors that pass through the gates of theme parks!
Some families make this an annual event.  The adventures are scalable, based on your tolerance for thrills.   
Things to do at a theme park!
There are so many things to do and see when you travel to the top 10 theme parks:
Ride the rides - Of course, this is the main reason we go to theme parks, to ride all of the outrageous rides.   There are thrill rides, family rides and kid rides at every park and often splash works and water slides!
Ride the rollercoaster - For many, the thrill of riding the biggest, fastest and steepest rollercoasters is the ultimate attraction at theme parks! Some roller coasters travel faster than cars on a highway.  The anticipation while riding the big ride UP the roller coaster waiting for the ultimate thrill on the DOWN side is pure magic. 
Enjoy the shows - We've seen some of the best entertainment shows at theme parks, with up and coming singers and dancers putting on the show of their life. 
Enjoy the food - Theme park food is often fun and catered to the needs of an entire family out for a day of fun
Play games and win a stuffed animal - What child doesn't want their parent to try and win them a massive stuffed animal to bring home!   My favourite game at a funfair is the wackamole game where you try and hit the alligator head that pops out, before it retracts!
Enjoy your family - The best part is to just enjoy the day being with your family and doing things together that are creating memories.  Forget your daily chores, work and other distractions and soak up the excitement and thrills.  
Some top 10 theme parks, worldwide!
The Top 10 theme parks list of the most thrilling theme parks, according to the website, www.escapehere.com:
1.       Busch Gardens, Williamsburg USA
2.       Cedar Point, Sandusky, Ohio USA
3.       Everland, Yongin, South Korea
4.       Parc Asterix, Paris, France
5.       Universal's Islands of Adventure, Orlando, Florida USA
6.       Six Flags Magic Mountain, Los Angeles, USA
7.       Blackpool Pleasure Beach, United Kingdom
8.       Walt Disney World, Orlando, Florida 
9.       Port Aventura, Spain
10.   Europa-Park, Germany
Suggested Goal(s):    Go to ___________ theme park.
Your Outrageous Goal:   Go to all of the top 10 theme parks in the world.
Theme parks offer a variety of rides, shows, and amusement for all ages.  In our area, we have Canada's Wonderland, just outside of Toronto, that is our go-to theme park, and definitely worth going.
Return to adventure goals.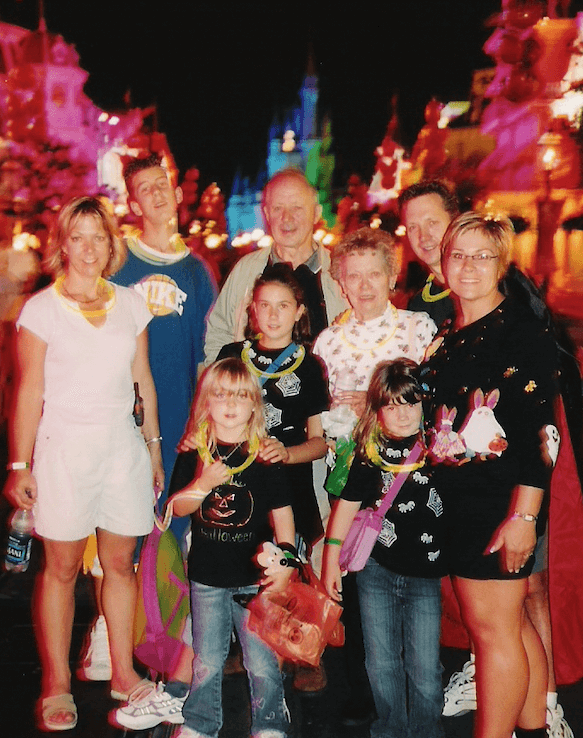 My family trip to Walt Disney World in Orlando Florida, front of the Magic Castle. This was one of our most memorable family trips!
---
---
Last updated: December 14, 2019