79 - Experience an entertainment city
Reason for this Goal:  There are many cities that have evolved into world class destinations, which cater to both residents and tourists, and provide a myriad of entertainment possibilities for a unique and memorable place to visit. 
Depending upon your interests, select from one of these destinations for a weekend or week getaway to immerse yourself in the best of what the city has to offer.
The top 10 most exciting cities in the world for entertainment and nightlife, according to a variety of websites that track popularity, with a mention to some of the key attractions, including some of the best rated concert venues (since I am a huge music lover):
Top Entertainment City (USA)
1.       Chicago, Illinois (Wrigley Field, Navy Pier, Bars, Chicago Blues, Metro, Aragon Ballroom)

2.       Los Angeles, California (shows, night clubs, nightlife, celebrities, Hollywood Bowl, Greek Theatre, House of Blues)
3.       Las Vegas, Nevada (gambling, shows, music, shopping, circus)
4.       Miami, Florida (nightlife, clubs, Latin music, dancing)
5.       New York City, New York (shows, hotels, music, Broadway, restaurants, Radio City Music Hall, Beacon Theatre, Bowery Ballroom, Madison Square Garden, Brooklyn Bowl, Kings Theatre)
6.       Nashville, Tennessee (country music capital – "Music City," USA, Grand Ole Opry, The Ryman Auditorium)
7.       New Orleans, Louisiana (jazz, Mardi Gras, festivals, House of Blues)
8.       Orlando, Florida (Magic Kingdom, family entertainment, Walt Disney Concert Hall)
9.       San Francisco, California (Pier 39, Great American Music Hall, The Fillmore)
10.   San Diego, California (Balboa Theatre, Gaslamp Quarter)
Top Entertainment City (world wide)
1.       Amsterdam, Netherlands

2.       Barcelona, Spain
3.       Berlin, Germany
4.       Dubai, United Arab Emirates
5.       Hamburg, Germany
6.       London, United Kingdom
7.       Rio de Janeiro, Brazil
8.       Paris, France 
9.       Toronto, Canada
10.   Tokyo, Japan
Suggested Goal(s):    Vacation in one of these amazing cities.
Your Outrageous Goal:   Make your own top 10 list of world class cities to visit and experience them all firsthand.
One of my favorite memories, on a family trip to New York City, was dining at a famous musical restaurant where the venue employs Broadway singers as waiters and waitresses in their restaurant.  They take turns singing as they stroll through the restaurant, to the dining pleasure of the patrons. 
Where else can you experience entertainment like this but in one of these special entertainment cities?   
Other passions of mine are architecture and music, so I've listed many of the great music venues in each of these cities.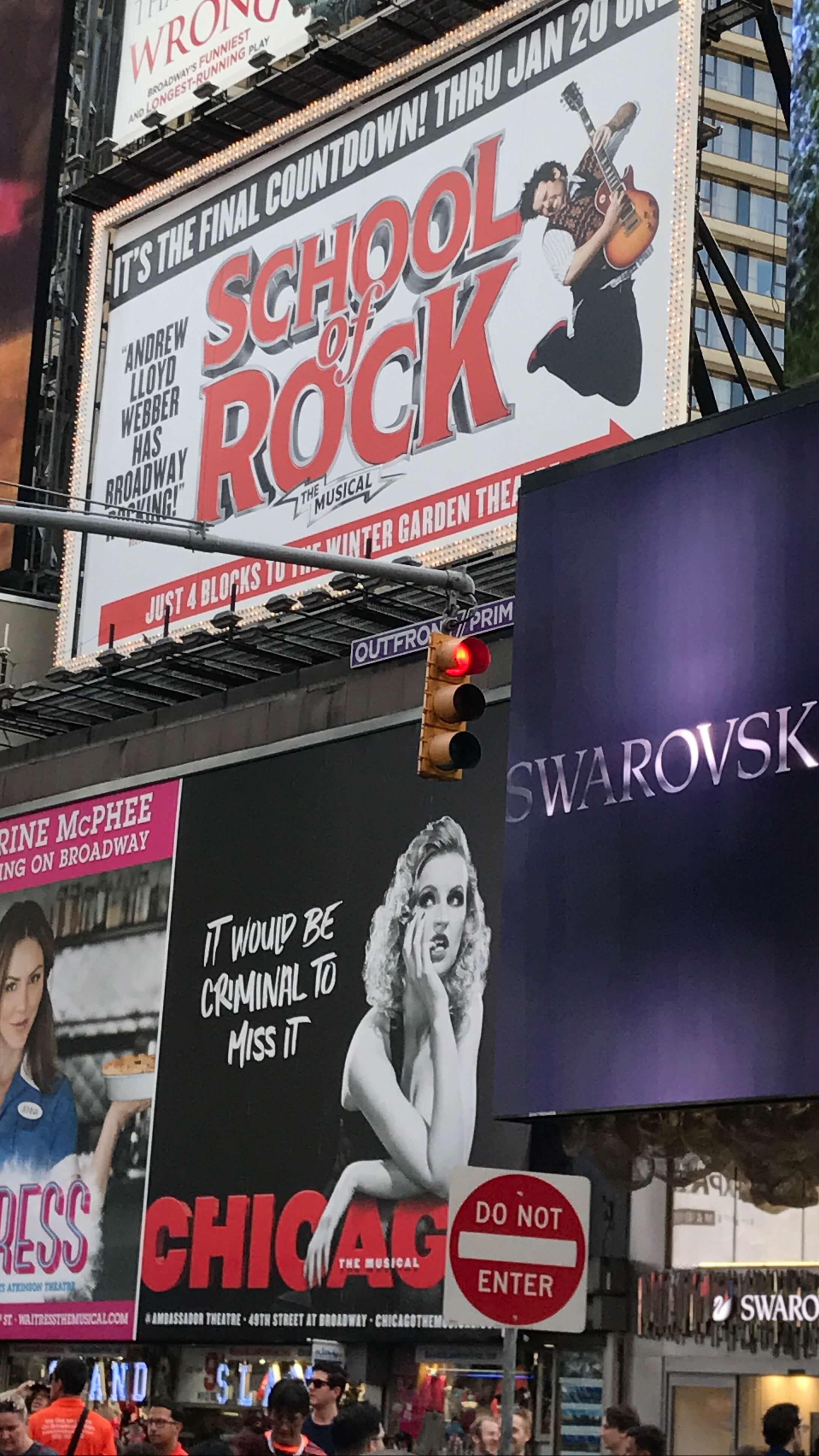 Photo I took before my family attended the School of Rock theatrical performance, one of the best shows ever!
In October 2018, my wife Kathy and I took a 10 day trip to Spain with our friends Gary and Donna  and visited some incredible entertainment focused cities in Spain, including:
Barcelona
Madrid
Sevilla
Marbella
While in Sevilla, we attended a delightful and authentic performance of Flamenco dancing and music in a small club.  In Madrid, we dined at Botin restaurant, in the Guinness Book of World records for the oldest founded in 1725, as the oldest restaurant continuously operating in the world.  Incredible experiences with lasting memories.
I do have a cautionary tale however while travelling through Barcelona, having left my back pack briefly unattended while flagging down a taxi.  In my back pack was my personal laptop, my I-pad, our train tickets and most problematic, our passports.  This is a life lesson that will stay with me forever. While a major challenge at the time, it turned out to be a good thing.  I'll explain some day in a separate post.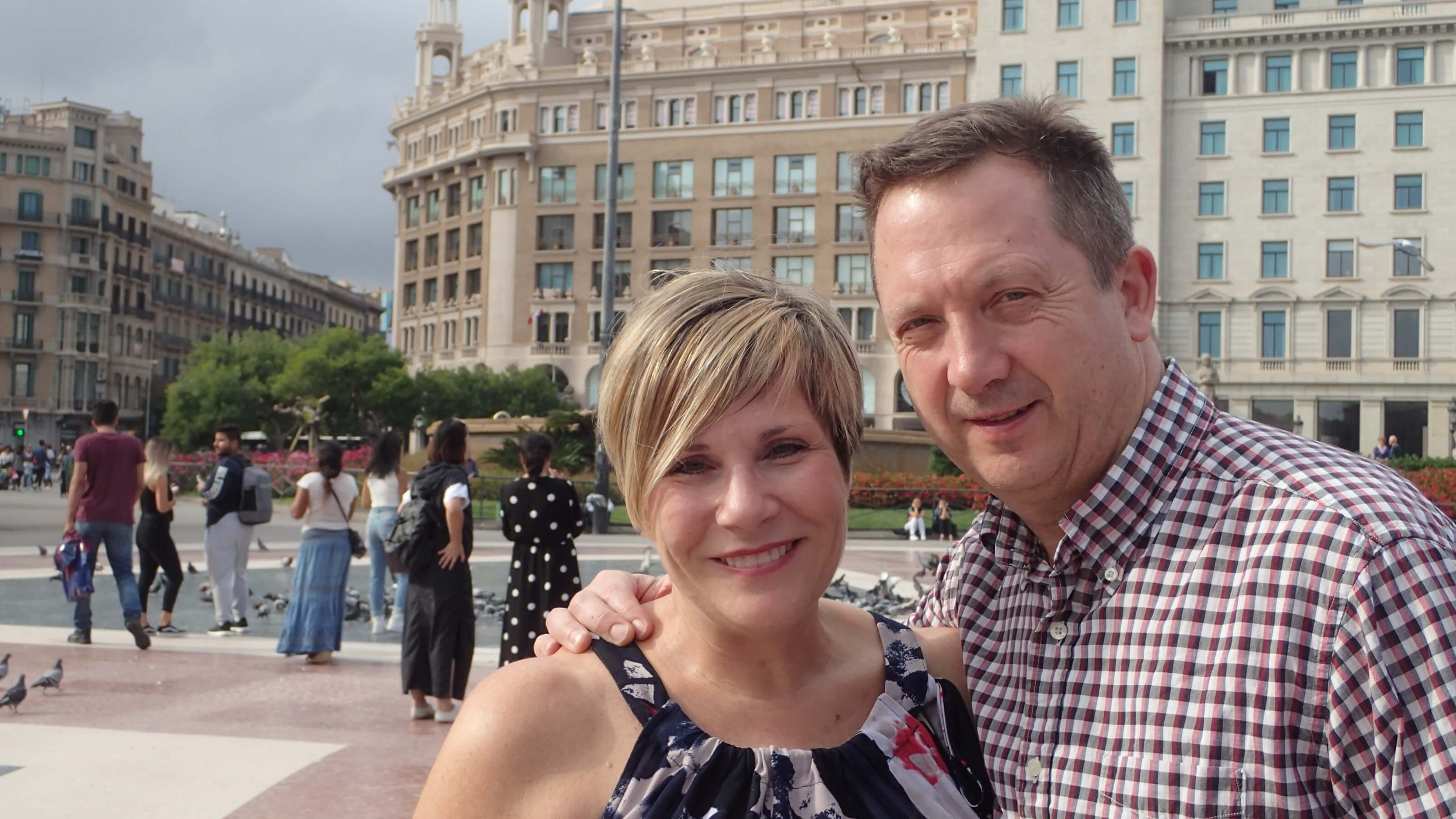 My wife Kathy and I in Barcelona Spain (2018), one of the top entertainment cities in the world!
Return to travel goals and the benefits of travelling.
---
---
Last updated: January 1, 2020